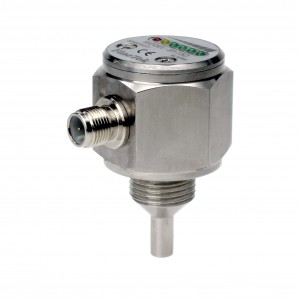 Thermal Flow Switch
Thermal dispersion flow switch. Flow-rate: Water-150 cm/s, Oil-300 cm/s.
Thermal dispersion flow switch is a precise flow sensing device, whose movement principle is heat diffusion. The probe consists of two temperature sensors. One sensor measures the temperature of the fluid when the probe is immersed. The other sensor is heated by a constant power.
This creates a temperature difference between two sensors. Temperature difference is an inverse ratio to the flow velocity. The probe and housing are made by stainless steel or engineering plastic. Since the device is without moving parts, therefore there is no wear and tear problem.