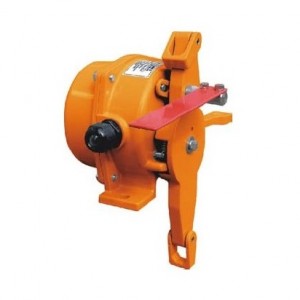 Safety Cable Pull Switch (SRS)
FINETEK Conveyor-belt PULL switch. Robust construction – IP67. 2-Direction.
Belt conveyor safety cable pull switches are designed for providing a switching system to isolate the power to the conveyor system and other equivalent process equipment in the emergency condition. The cable pull switches are actuated by a plastic coated steel wire, which is placed alongside the conveyor. When you pull on the cable at any point, it will trip and automatically lock the switches, de-energizing the conveyor starter contactor.
Each switch is bi-directional in operation and has two cables fitted to it from opposite directions, terminated with a spring at the anchor points. After tripping, the mechanical latch can be released only on the switch itself by the reset lever.
This product has the following applications:
Emergency or normal stop for below facilities
Conventional Belt Conveyors
Shuttle Conveyors
Bucket Elevators
Packaging Lines
Stockpile/Reclaim systems, Cranes, Shovels, Draglines
Ship Loading / Unloading System
Horizontal Feed Systems
This product has the following features:
Universal design for bi-direction activation
Compact design for tight-fit areas
IP67 rugged die-cast aluminum housing
Manual reset lever
Easily orientated at either end or intermediate position in pull cable run
Cable Pull 30 for shutting down system
Highly visible black arm easily shows condition of the switch, indicating alarm or normal