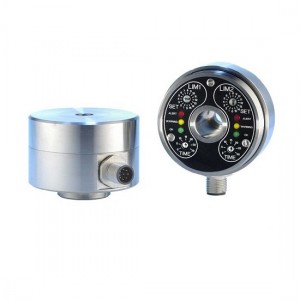 Type 663 Window
Vibration control (mm/s)SIL2. Range: 0-12g. 4-20mA + 2x Relay-timer. ATEX.
The Vibration Control Typ 663 – Window ist applied for measurement and control of machines
vibration-acceleration. Measurement parameter is the root mean square (rms) of the vibration.
The signal evaluation takes place via two built-in relays and one analogue output of 4…20 mA,
proportionally to the measured window. The relay outputs have a window-control. Within the
window-range the acceleration-value intermediates two adjustable limit values and both relays
are energized. If the acceleration value exceeds the limit-values of the window-range, the
respective relay drops down.