The Badger Meter B-MAG M5000, is ideally suited for leak detection in water networks, water consumption measurements and irrigation plants, the meter has been designed for applications without a power supply where exact consumption or flow rates are required. Of course, the B-MAG™ I M5000 can also be used with an available power supply. The meter can be powered with main voltage, and in case of a mains-failure, it is powered by an internal battery with a lifespan of 12 years. This has the benefit of important data which is saved.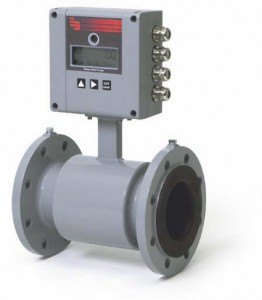 The B-MAG™ I M5000 is a battery-powered electromagnetic flow meter with a very high accuracy even at very low flows. The excellent repeatability as well as the above-average battery life makes this innovative water meter indispensable for the water market, even at the most remote measuring sites. These meters are available in sizes from DN15 to DN600.
The standard meter is equipped with an internal data-logger which can read-out via an IrDA or RS232 interface with ModBus® RTU protocol. The collected data can also be retrieved via radio frequency or GSM. The data can thus be centrally compiled and evaluated.
For more info, contact Francois@switches.co.za, or 011-462-4253.
Switches International (www.switches.co.za)