Rotary switches are operated by rotation. A rotary switch is a portable, versatile and cost-effective tool that is designed to fulfil a myriad of purposes. In this article, we will be looking at some of the important uses of rotary tools and rotary switches.
Shaping: Rotary tools can be used to shape or carve small pieces of wood or drill small holes in electrical outlets. Rotary tools that are smaller can be used to carve hard-to-reach places.
Polishing: These tools can also be used for polishing and sanding; they are mostly used by carpenters to sand down wood. You can use it to remove rust from door handles, bathroom taps faucets and kitchens, or polish jewellery.
Engrave: You can use a rotary tool to imprint your name or the name of a loved one on metal or a wooden plaque.
Cutting: Rotary tools can be used to cut metal or wood. There is a range of cutters, such as high-speed cutters which can be used to cut away nails and screws.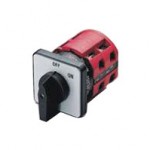 Rotary switches can also be used for a variety of applications and can be operated in more than one mode. The base of a rotary switch has pins which can be set to reverse, move forward, high, low etc. Switches are also used in fans, windshield wipers, food processors, washing machines and many other appliances. A rotary switch can also be used as a transfer switch which connects an electric power source from its primary source to a standby source.
For information on our range of rotary switches, contact Switches International today.