Industrial speed sensors are useful devices that monitor and signal the speed, direction, vibration and temperature of a rotating shaft; their purpose is to ensure that the shaft isn't rotating too fast or too slow, which could cause damage to the machine. There are different types of industrial speed sensors available in the market; each speed sensor is equipped with either a digital or analogue signal output.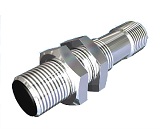 Why Are Industrial Speed Sensors Important?
Speed sensors are important because they ensure that your industrial machinery functions optimally. They indicate any operational faults and maintenance issues that need to be addressed; this enables you to curtail any permanent damage that could be caused by faulty mechanics. If certain mechanistic faults are not detected and addressed, the safety of the machine operators will be compromised.
The following are benefits of industrial speed sensors:
They help to increase the accuracy and control in the mechanics of industrial machinery.
They increase the lifespan of industrial machinery.
They help to ensure a safe work environment.
They help to lower your maintenance expenditure.
How Do They Operate?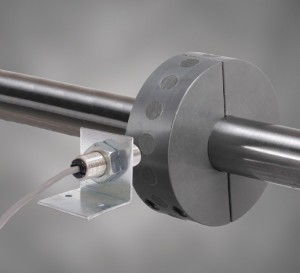 Industrial speed sensors use a magnet to detect the speed or direction of a rotating shaft.  When a fault or maintenance issue is detected, the industrial speed sensor will transmit a signal through an alarm and indicator light; in some cases, the industrial speed sensor will shut down the machine to prevent damage.
Which Industries Use Industrial Speed Sensors?
These devices are used in automation sectors; they are applicable to machines such as turbine engines and generators.
Industrial sensors are commonly used in the following industries:
Industrial speed sensors are great investments because they will help you reduce your maintenance costs. Switches International offers an impressive selection of high-quality speed sensors; our products are affordable and effective.
Contact us today for information on our range of industrial speed sensors.